Mergers and Acquisitions Services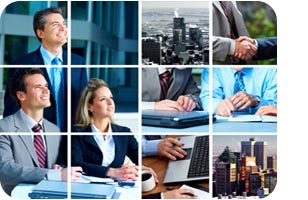 Trust your Mergers and Acquisitions to BBNY
BBNY is focused on companies with a revenue range from $2M to $50M. BBNY provide potential clients with a risk-free estimate before entering into any contractual engagement. There is no obligation on the potential client's part. Based upon our careful analysis, alternatives are discussed with recommendations on the best course of action. We believe the success of a transaction depends on the aggregate skills of professionals on the deal team. Our experience and credentials speak for themselves and we adhere to core ideals that include: hard work, a dedication to client service, attentiveness to accelerated timelines and perseverance on behalf of the accomplishment of our clients' goals and objectives.

BBNY Philosophy
We treat each assignment as though we owned the business ourselves. These values are among the key attributes that guide each of our professionals in their command of a transaction. We believe in building sound effective relationships, which is the key to our success. Our Company core values are based on the highest ethical standard, complete integrity and solid commitment to excellence for our clients.

Why you should use a CBI to sell your business
Working with a professional business intermediary will provide the expertise to help you make those decisions. Consider teaming with a Certified Business Intermediary (CBI), a professional who fully understands what it takes to successfully sell a business. A CBI can bring significant value to the complex process and help you complete a sale that will include the best possible value and peace of mind.
Finding the Best Intermediary
Check with the IBBA
The International Business Brokers Association® (IBBA) is a non-profit "trade association of business intermediaries providing education, conferences, professional designations and networking opportunities." IBBA has over 1300 members and provides a professional certification process.
Conduct Due Diligence
Just as a prospective buyer of your company will exercise due diligence, so should you. Examine your business intermediaries background, experience, and professional credentials. Are there any lawsuits or complaints against them? Check their references. Have they handled sales of your type of business before. Certification by the IBBA, an accredited institution, is an important factor in deciding who you choose as your advisor partner.
Find a Specialist
A business intermediary who spends all their time selling businesses will add more value to your sales transaction than a part-time agent. A full-time business intermediary can not only bring in a network of contacts but has an understanding of the principles of business valuation. Choose a firm who is dedicated to the profession.